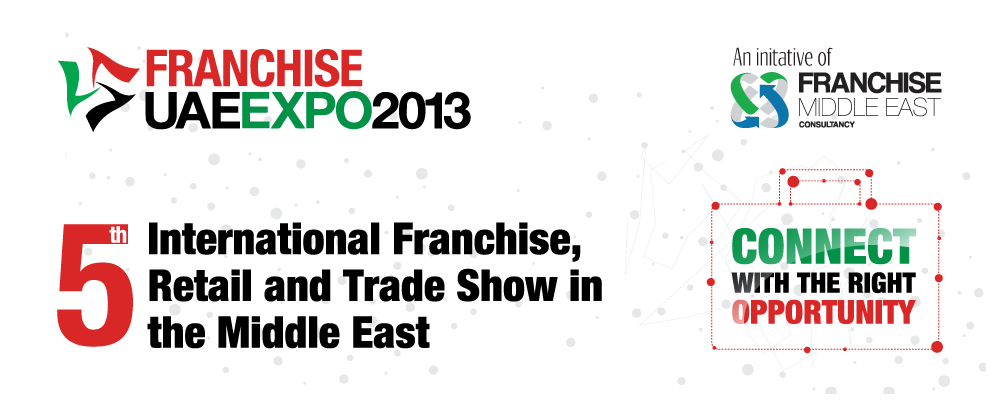 5th Franchise UAE Expo and Conference
Franchise UAE Expo has now firmly established itself as an international franchise, retail and trade show with a focus on the Middle East. Organised by Franchise Middle East Consultancy, a company focused on empowering the local franchising industry, Franchise UAE Expo has now entered its 5th year, consolidating its standing as the region's key platform for boosting the franchising industry. Franchise UAE Expo serves as a major event for driving interaction between business leaders and entrepreneurs. Dubai is the perfect place to hold such an event, for the emirate is the undisputed business hub of the Gulf region and an entrepreneurship dynamo. The Expo is the ideal place to generate new sales leads, promote brands, close deals and showcase innovative and unique business concepts. Whether a business is looking to penetrate new markets, expand global footprint or discover new business horizons, Franchise UAE Expo provides the right setting for businesses to connect with the right opportunity.

Franchise UAE Expo has gained support from key associations around the world such as: International Franchise Association, IREF Italia, French Franchise Association, Australian Franchise Association, Malaysia Franchise Association, Lebanese Franchise Association, South African Franchise Association and Philippines Franchise Association.

Franchise UAE Expo also hosts a two-day franchising conference and workshop for the benefit of local entrepreneurs and SMEs. This program features experts from the franchising industry providing insights into new franchising trends. It gives delegates a chance to hear success stories from entrepreneurs in the Middle East market. Each year, it tackles different topics, throwing light on issues like Government role in encouraging franchise models, franchise investment opportunities in the UAE, How to start and run a successful franchise, Registration of franchise agreements, how to turn a business into a franchise, the importance of digital marketing, and many more.

Franchise UAE Expo has grown by leaps and bounds over the years. The coming years will see it emerging even stronger, as the franchising model picks up steam, and the UAE and regional economics accelerate and become more mature.